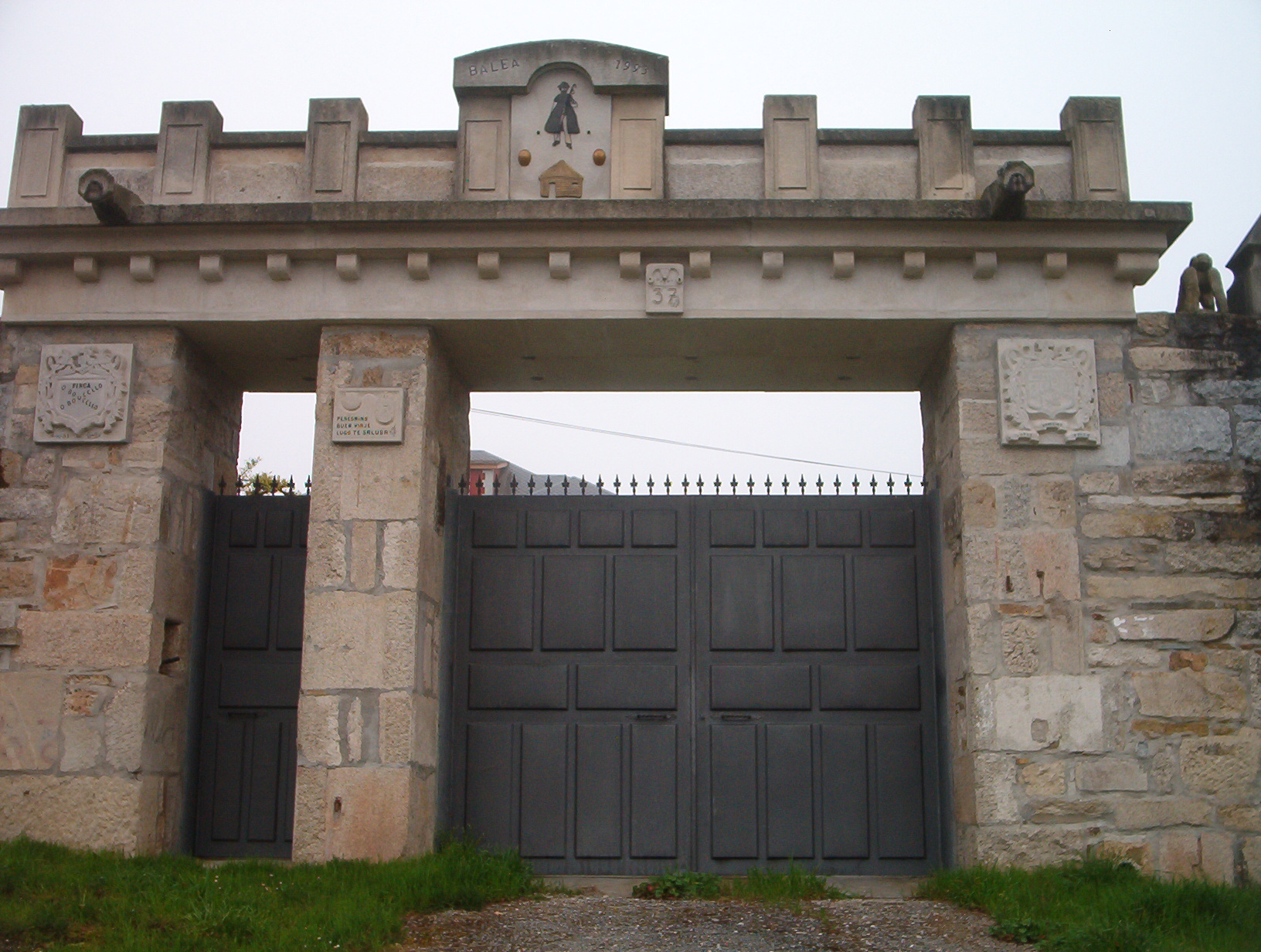 "Peregrino, Buen Viaje. Lugo te Saluda"
From Lugo to San Román de Retorta
If these pictures aren't very exciting, neither was this stage of the Camino. According to the El Pais guidebook, the Camino here follows almost exactly the path of the medieval pilgrimage road. That's fine, but it is even better to see your distances to Santiago, as shown on the shell pyramids, drop to two digits.
San Lázaro
Relief
Another
Haut Relief
The 100
Km Point
Sheep Pasture
New Bridge
The countryside becomes more attractive as the altitude drops, becoming easier to wrest a living from it by farming. You see a lot more pasture. You also continue to see groves of winter-hardy eucalyptus planted as reforestation measures, and you see them spreading invasively, crowding out native species.
Tree Down
Eucalyptus Grove
Gallego
Stone House
Sheep Pasture
Roman Bridge,
Ferreira
---
Tips, Tricks, and Traps
The older edition of the El Pais guidebook said that there's a place in Burgo de San Vicente and another in Crescente where you can get lunch. Perhaps, but I didn't see any such establishments open for business. However, in San Román itself, there is a bar where Owner Sr. Jaime López will serve you a cold smoked-meats platter, salad, and drinks. Also, shortly before you arrive in San Román you see a restaurant -- El Mesón -- a few hundred meters off the Camino to your right. San Román's other noteworthy sights are a little Romanesque church and associated Galician-style cemetery, and a reproduction of a Roman milepost that used to grace this area.
Even better than his food, Sr. López gave us a suggestion to make the next day more manageable. He suggested that we proceed to the new Albergue Provisional about 500 meters farther up the path, sign in with the Hospitalero and drop our backpacks, and then continue on another 7 km to Ferreira, which has a convenient landmark -- the small Roman bridge in the photo above. From there, we should call a taxi driver he knows in nearby Palas de Rei. For a negotiated price, the driver would pick us up and take us back to San Román. Early the next morning, he would meet us in San Román and return us to Ferreira. This would cut about 7 km off what would otherwise be a 31 km day's walk to Melide without compromising our 100 km requirement into Santiago. And it worked. Walking that 7 km without the backpacks was a joy, and the driver's service was exactly as described. Jaime and I each kicked in 15 Euros per ride: worth it at twice that price.
---